This project based on mountain rescue and research program when an intervention came up. With a very simple means that is the flash code, the ski patrols can react more quickly by directly locating the victims of accident on the ski slopes. The object is simply clipped onto the markers along the ski slopes.
"Good design saves lives"
Phnam Bagley, Designer & Founder of Nonfiction.
Field investigation
For this important subject, I started by doing a net ground watch to meet the trackers and the high mountain gendarmerie platoon to try to identify a problem. During this project, I was attached to be closed to the different actor in the security field. That me allowed to do a Human approach. 
How to, as a ski patroller, do easily spot and locate a victim when they call for an emergency for a faster and more accurate intervention?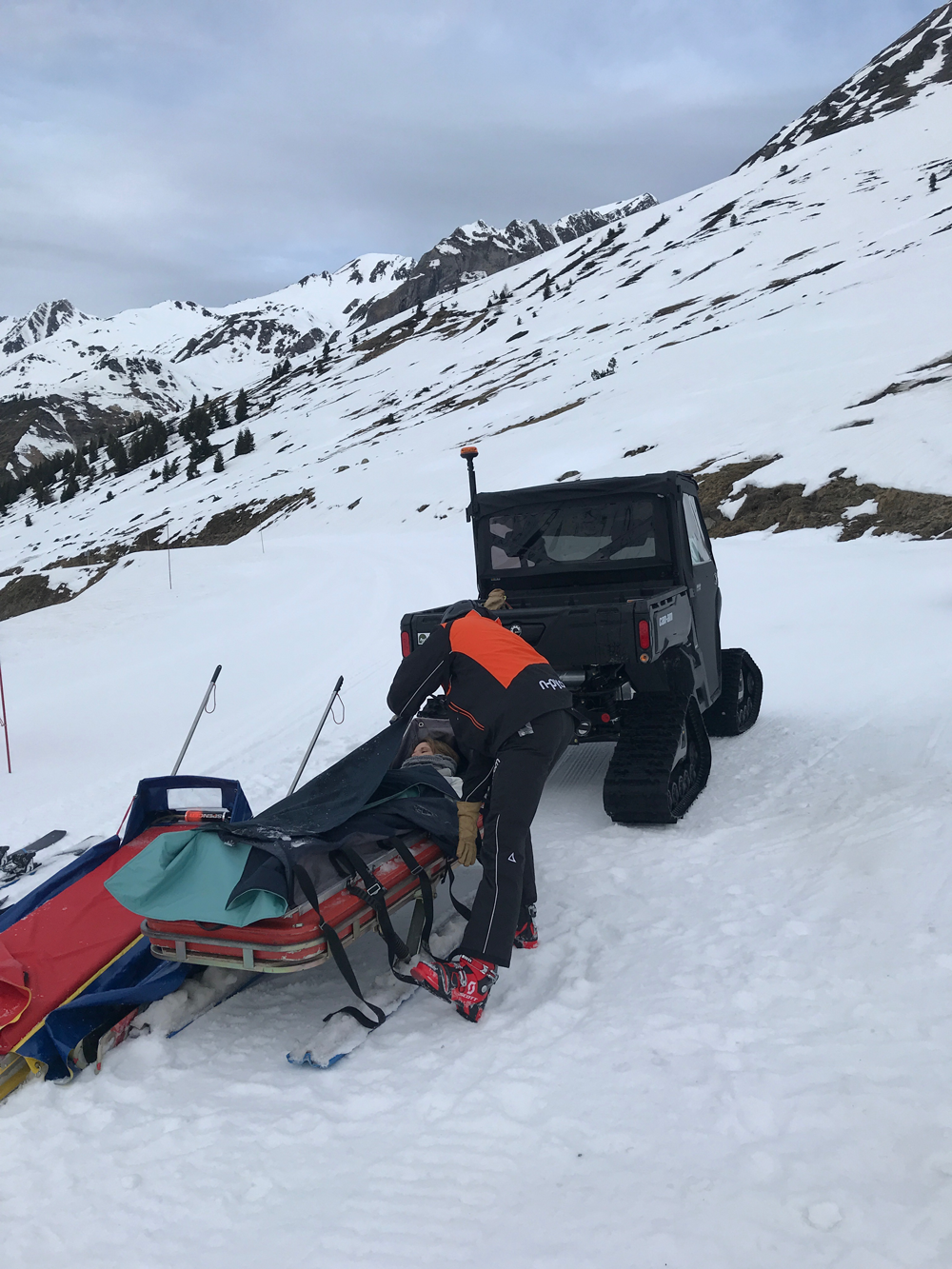 After interviewing all the actors involved, I did several mind maps to draw out all the problems they were encountering. Then I made customer journey maps and empathy maps to deepen the patrols' needs.
Concept
Recco® would then propose another simple system to be set up by the ski stations. It is a plastic part that clips onto the milestones at the edges of the ski slope. Its orange color is easily spotted by the users of the slopes. By marking the code it allows to get in direct contact with the rescuers. 
Process
I did a lot of research and sketches to make the product as simple as possible. Then I worked with a plastic injection engineer to make a concept that was viable and realistic to produce. Then I did the 3d modeling on rhinoceros and switched to Catia to be able to do injection simulations and design the mold. 
User experience research
For this project I thought about the screens that the service would offer to the user. The concept is simple there are only three screens.