Set of spoon, fork and knife convenient for hiking.   

I designed and render a set of spoon, fork and knife for Render Weekly challenge on Instagram. My goal here was to propose a portable set, and easy to make.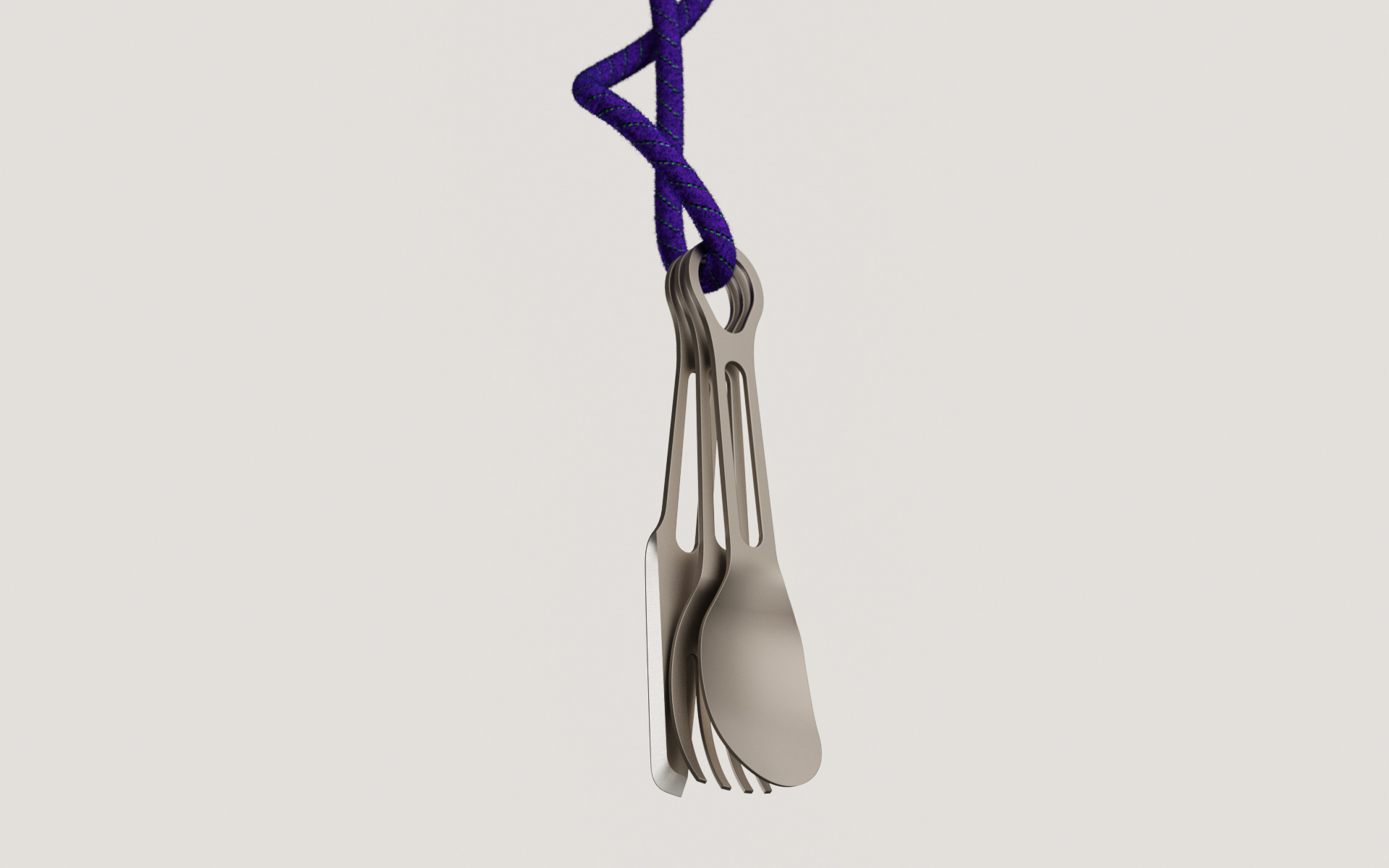 Process
I started to do some research and very quickly moved on to drawing. I drew a hole at the end of the handle to allow to hang it on a carabiner. This set is then to be hiking on his backpack.